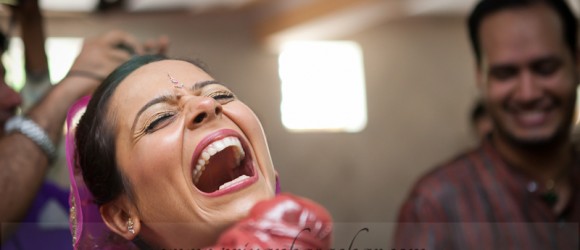 After getting featured in Telegraph India, Mid-day and more, I recently got featured in Hindustan times' Sunday Brunch magazine! The story was called "A different shot" and featured 4 wedding photographers including me. It also included some images from the weddings I have shot. Excerpt follows.
"Marrying (no pun intended) 'Fine Art' with wedding photography was only natural," she says. "It involves clicking the same situation artistically and without turning the subjects into bunnies caught in the glare of headlights. It is probably one of the most challenging forms of photography ever."

The keys to getting that perfect candid shot, she says, lie in spotting moments as they unfold and being almost invisible so that people are not conscious of being clicked. Priyanka loves what she does, particularly weddings that have some sort of twist to them. "I can't wait for gay weddings to be legalised in India so I can do something different," she grins.
You can read the full article here. The article describes me as "A project manager in the IT industry and an enthusiastic photographer, Priyanka 'marries fine art with photography'. She's one of the very few female wedding photographers in India." The Project manager part is sort of incorrect because I've left the IT industry to pursue this profession. It seems the copy editor made some mistake in the original article which went in just fine. That's fine as long as they correctly identify the part that matters :). The .jpg's of the article can be found here [Page1, page2, page3]. The pdf's are here [Page1, Page2, Page3]