Evanescence – my first solo fine art photography show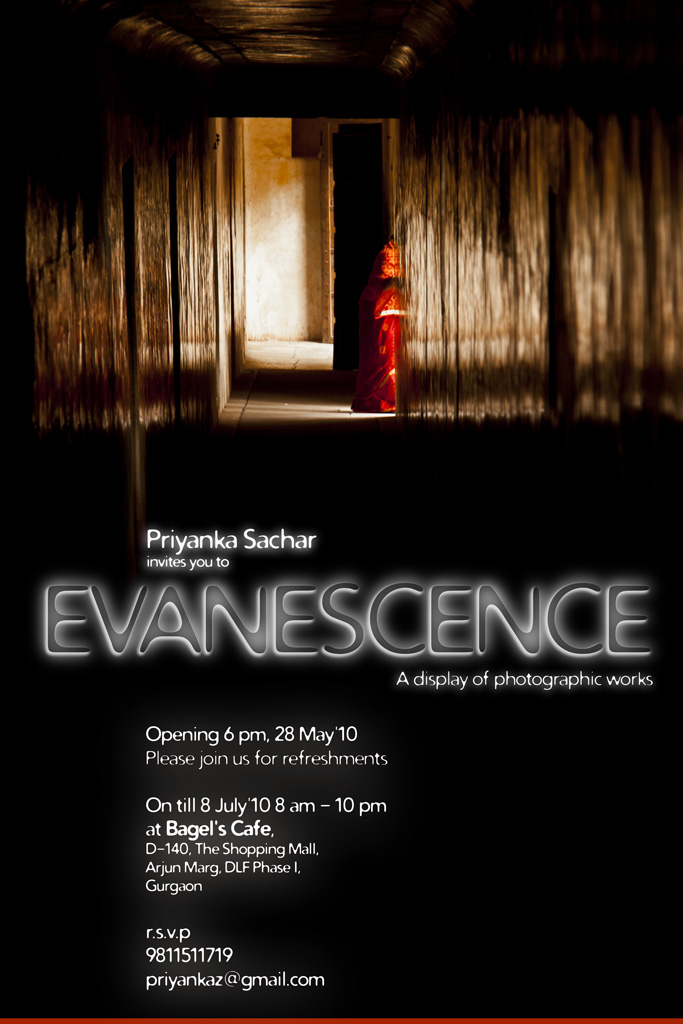 It gives me great pleasure to invite you to view "Evanescence", my solo photography show, of select fine art works at Bagel's Cafe, Gurgaon.
Opening : 6pm till 9pm on May 28, 2010 (Join us for snacks and drinks)
Venue : Bagel's Café, D-140, The Shopping Mall, Arjun Marg, DLF City I, Gurgaon
Exhibition Dates : May 28, 2010 till July 8, 2010
Opening Times : Daily 8am to 10pm
About the exhibition
Evanescence
[the
pronounciation
] denotes things which are transient. They could be events, people, objects, thoughts, feelings, glances or moments which are ephemeral in nature. But they certainly do exist and that presence has been captured by me in this series. Through "Evanescence", I string together various slices of life with shots snatched from the streets, fleeting moments seized just before they disappeared or almost imperceptible moments of history grabbed from eras gone by.
The showcased photographs will be available as Limited Edition prints. See the images in a
slideshow
The map of the location is at :
http://bit.ly/9Rsjb9
RSVP:
Phone : 9811511719
or Leave a comment in the comment section